Top side labeling machine price, top side labeling machine video, top side labeling machine manufacturer

Top side labeling machine price, top side labeling machine video, top side labeling machine manufacturer
Colamark top side labeling machine price, top side labeling machine video, top side labeling machine manufacturer
Top side labeling machine is widely used in logistics, track and trace, food, and pharmaceutical industries for labeling on primary, secondary, tertiary packaging. Top side labeling machine can integrate with printing engine and corresponding data control program, to achieve on-line data printing, track and trace application and anti-counterfeiting function.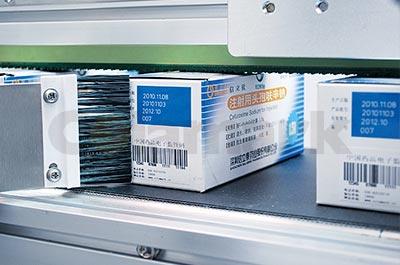 View details
A741 Top/Side Labeling System
A741 is a flexible system that can label on the top or the side surfac......
Top side labeling machine price, top side labeling machine video, top side labeling machine manufacturer
Colamark standalone labeling machine price, standalone labeling machine