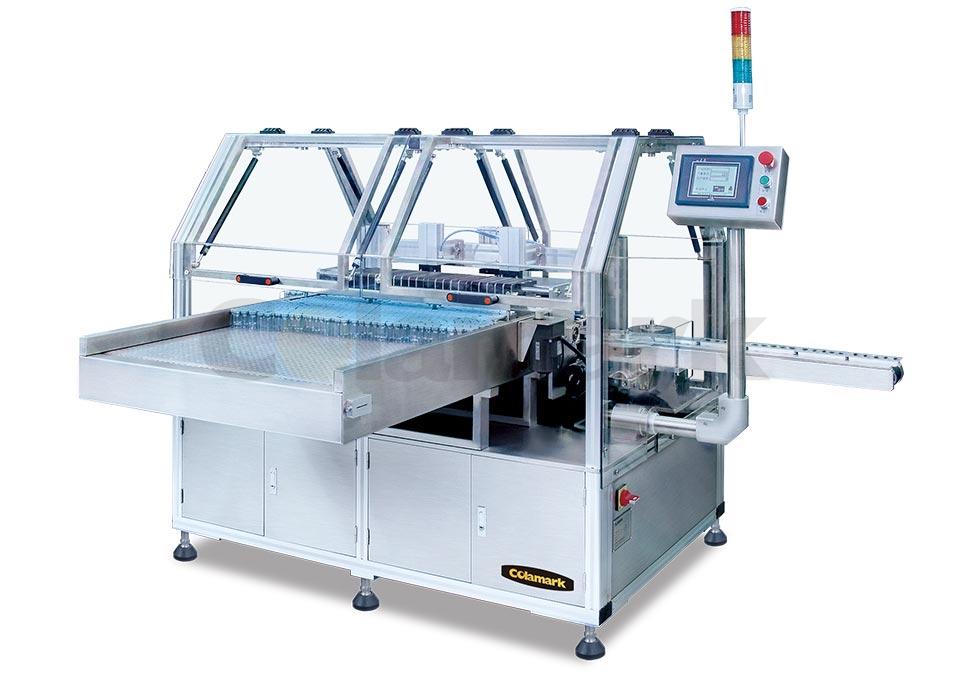 RV4 Vertical Tray Inserter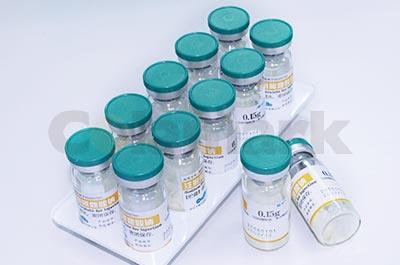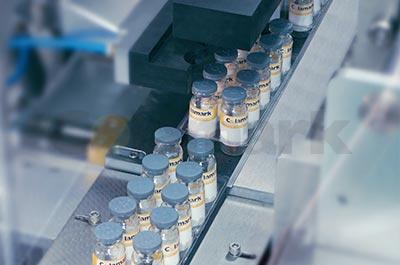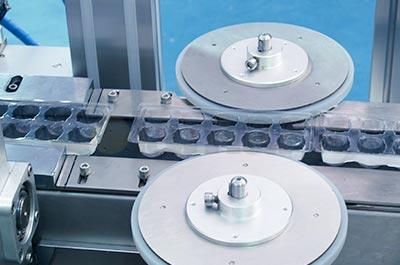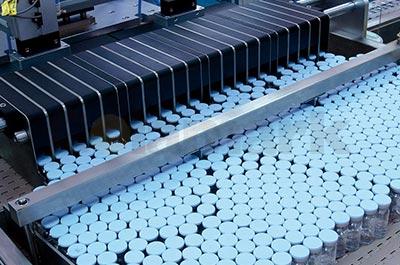 Vertical Tray InserterVideo
please login to watch video.
RV4 is specifically designed for the bottle packaging process of the pharmaceutical industry to insert labeled bottles vertically and in dual rows into the inner carton trays for subsequent cartoning. Using a uniquely designed buffering conveyor and a robotic multiple pick and place mechanism, RV4 is able to operate smoothly at very high capacity, and achieve seamless connection to the Colamark vertical round bottle labeling systems.
Single row and dual row configurations.
Vials can be loaded by direct connection to the upstream labeling machine. Seamless connection to the Colamark labeling system. Connection to labeling systems of other brands possible.
Trays are loaded manually to the tray conveyor or by direct connection to the Colamark TF-2 Tray Former for automatic tray forming and feeding.
Built in vial and tray buffers to ensure smooth insertion operation. System will automatically slow down at low buffer of either vial or tray supply, and stop at no supply.
Safety enclosure.
PLC controlled operation.
User friendly touch control panel HMI.
Model:
RV4
Name:
Vertical Tray Inserter
Capacity:
400-450pbm
Weight:
520kg
Electricity:
380V 50Hz 2.5kW
Dimension(for reference):
L)2,200×(W)1,738×(H)1,867 mm
Please select the PDF file link for specification detail after sign in.
Tray Inserter,Vertical Tray Inserter,inserter
Tray Inserter,Vertical Tray Inserter,inserter