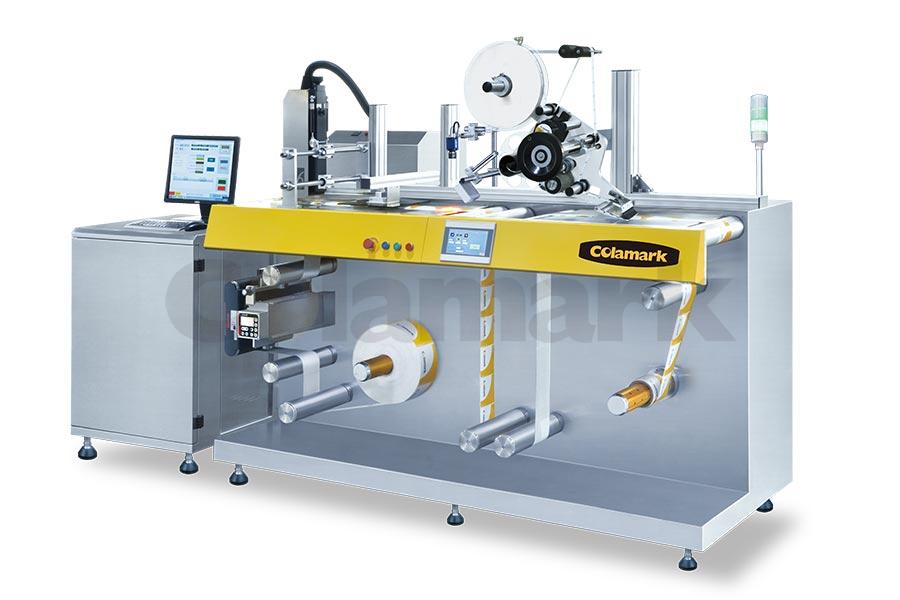 Websmark Roll to Roll Personalization System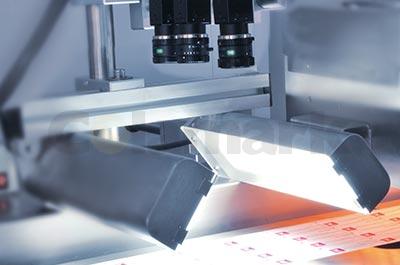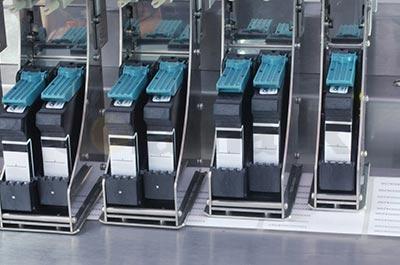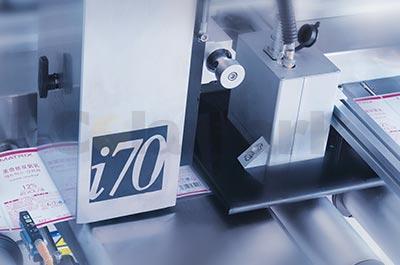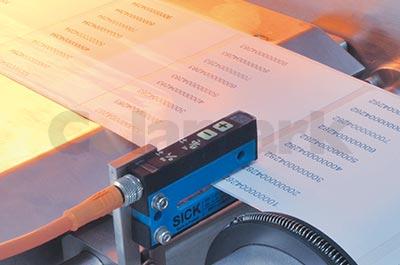 Roll to Roll Personalization SystemVideo
please login to watch video.
Websmark vertical rewinder & personalization system is a platform designed to carry out different secondary processes on the roll, including hi-res digital printing, UV curing, camera inspection, add on labels, scratch labels, RFID Inlay inserting, RFID writing and reading, automatic rejection and automatic replenishment. Modular design allows flexible combination of functions. Dual direction servo driven motion and tension control, simple structure, high speed operation, EPC control, high precision registration.
Strong variable data printing capability:- Prints different types of format including texts, barcodes (PIATS, 128A,B,C, EAN-8/13, Code39, 2-D Data Matrix, I 2 of 5, UPC-A,E), different date formats, batch counts, logos & graphics, characters of different languages etc.
Resolution up to 600dpi : Prints directly on roll form material such as label or packaging film, sheet form materials such as paper forms or fold-down cartons, or boxes such as packaging cartons, shipping cartons etc. VR-9 Simplifies the product identification process in the packaging line and also enables the implementation of various high value added logistic control applications.
Expandability: Modular design of the system makes it easy to add extra printhead for larger scale applications and future expansion. Each controller board controls up to 4 printheads and multiple controller boards can be integrated in a station.
Easy-to-use and versatile OBJ print formatting and control software.
Optional vision inspection system for online verification of printing to ensure integrity of the printed information.
Model:
Websmark
Name:
Roll to Roll Personalization System
Capacity:
76mpbm
Weight:
400kg
Electricity:
220V 50Hz 1.3kw
Dimension(for reference):
(L)1750×(W)520×(H)1290 mm
Please select the PDF file link for specification detail after sign in.
Label Rewinder Photo,Label Printing Video,rewinder
Label Rewinder Photo,Label Printing Video,rewinder