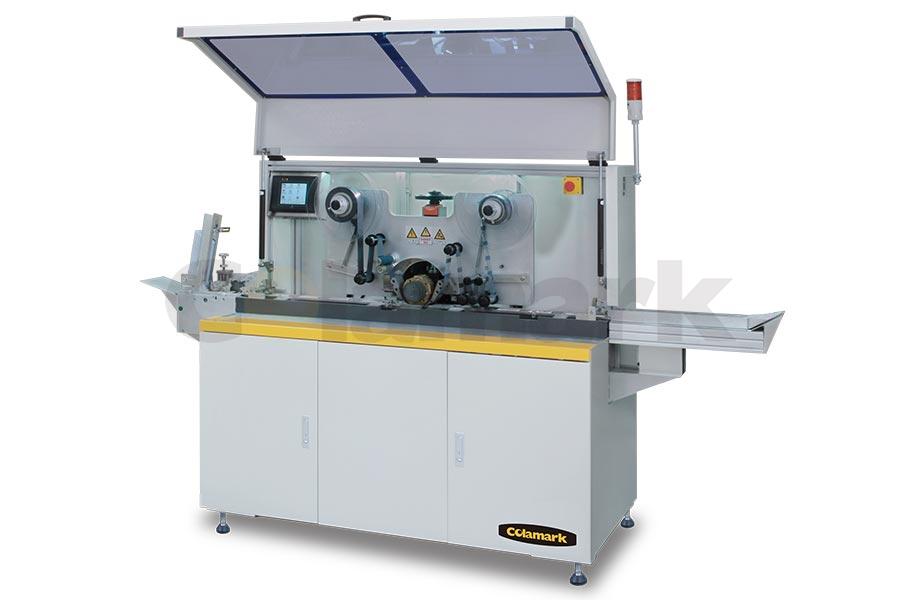 GT Rotary Hot Stamping Machine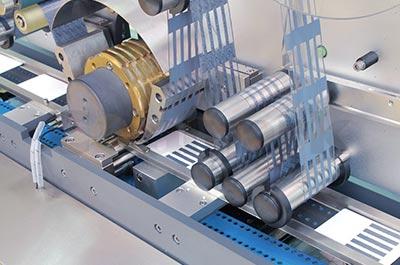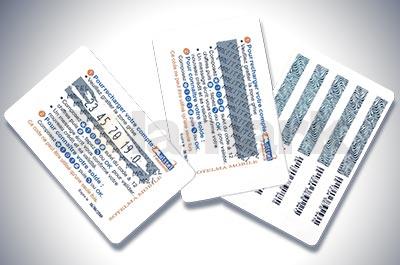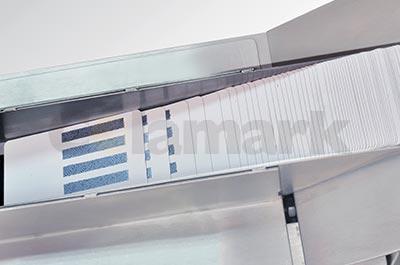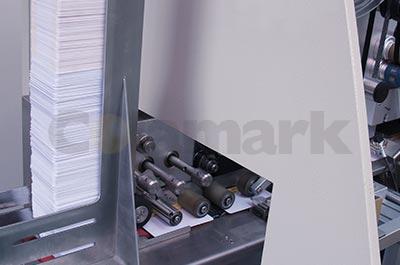 Rotary Hot Stamping MachineVideo
please login to watch video.
Hot stamping method is a more secure and cost efficient method to affix the scratch panel on PIN cards. Rotary hot stamping offers high speed operation and superb foil transfer quality. The CardsmarkGT even offers a wonderful foil saving function that will make your investment easily justifiable.
Fit for stand alone operation or in-line use with the Cardsmark.
The best combination of operation speed and foil saving performance ever achieved in the industry.
Throughput up to 15,000 cards per hour.
Printing precision up to ±1.0mm.
Foil use efficiency higher than 80% (8mm x 40mm single panel)
Large coverage area. Support full card length printing and multi-strip printing.
Independent card feeder and belt conveyor with vacuum conveying device to allow flexible stamping area and accuracy.
Stable and wide-ranged temperature adjustment, as well as high precision head pressure adjustment to adapt to different foil and card materials.
Highly user-friendly touch-screen operation panel. Chinese or English menus. Made of the best of the class materials and components of world-class brands.
Model:
GT
Name:
Rotary Hot Stamping Machine
Capacity:
250pcm
Weight:
400kg
Electricity:
220VAC 50Hz 3.0Kw
Dimension(for reference):
(L)2,391×(W)797×(H)1,440 mm
Please select the PDF file link for specification detail after sign in.
Scratch-off
Scratch-off Application,Card Feeder,Cards Printing