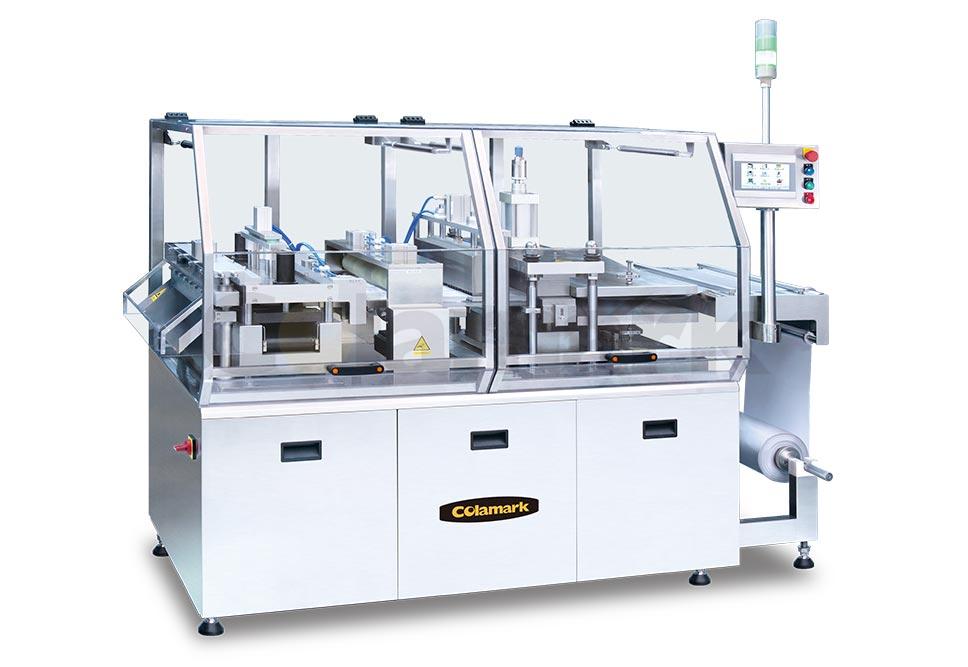 TF Series Tray Former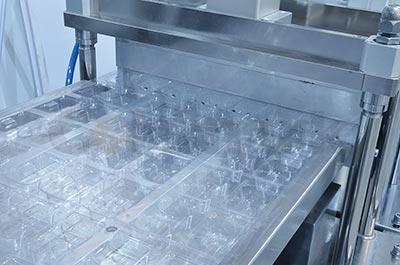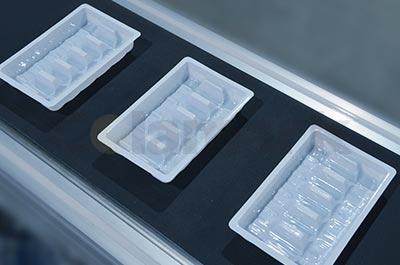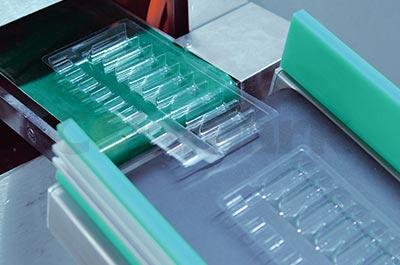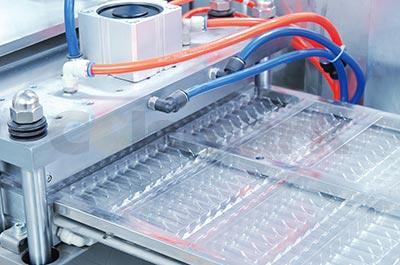 Series Tray FormerVideo
please login to watch video.
TF Series is a list of compact units to make the inner trays for pharmaceutical cartons. Using roll form PVC film, and through the process of heat softening, molding, and die-cutting, single trays can be made at the packaging line, allowing great saving on inventory and shipment costs. TF Series can also be integrated with the Colamark Tray Inserters to achieve further efficiency gain.
Work Process: Film infeed → Thermal softening → Molding & Cooling → Die-cutting → Collection (stand alone mode) or to Tray Inserter (inline mode)
Compact and small foot-print.
Servo driven film movement for fast and precise film positioning.
PLC controlled operation.
User friendly touch control panel HMI.
Safety enclosure.
Multiple trays per mold possible.
Seamless connection to Colamark's tray insertion machine.
Model:
TF
Name:
Series Tray Former
Capacity:
20~40pbm
Weight:
520kg
Electricity:
380V 50Hz 2.5kW
Dimension(for reference):
L)2,200×(W)1,738×(H)1,867 mm
Please select the PDF file link for specification detail after sign in.
Tray Former,tray former
Tray Former,tray former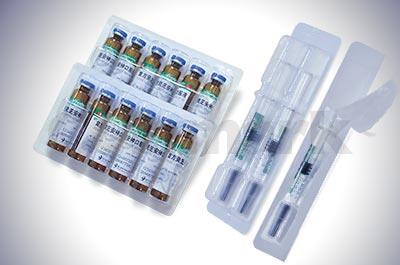 Blister Packaging Machine
B200 is an All-in-one blister packaging system that integrated blister......
View details