Great partnership between Colamark and EDGYN
We are proud to announce a new partnership between Colamark and EDGYN, a leader in innovative anti-counterfeiting and product protection solutions provider based in French. EDGYN has built on the expertise of his team in physical security elements and in digital solutions to develop highly secure, innovative brand protection solutions to support brands and governements in fighting against illicit trade and in bringing trust to their customers.
We will work with EDGYN to provide more professional brand protection integrated solutions including software and hardware.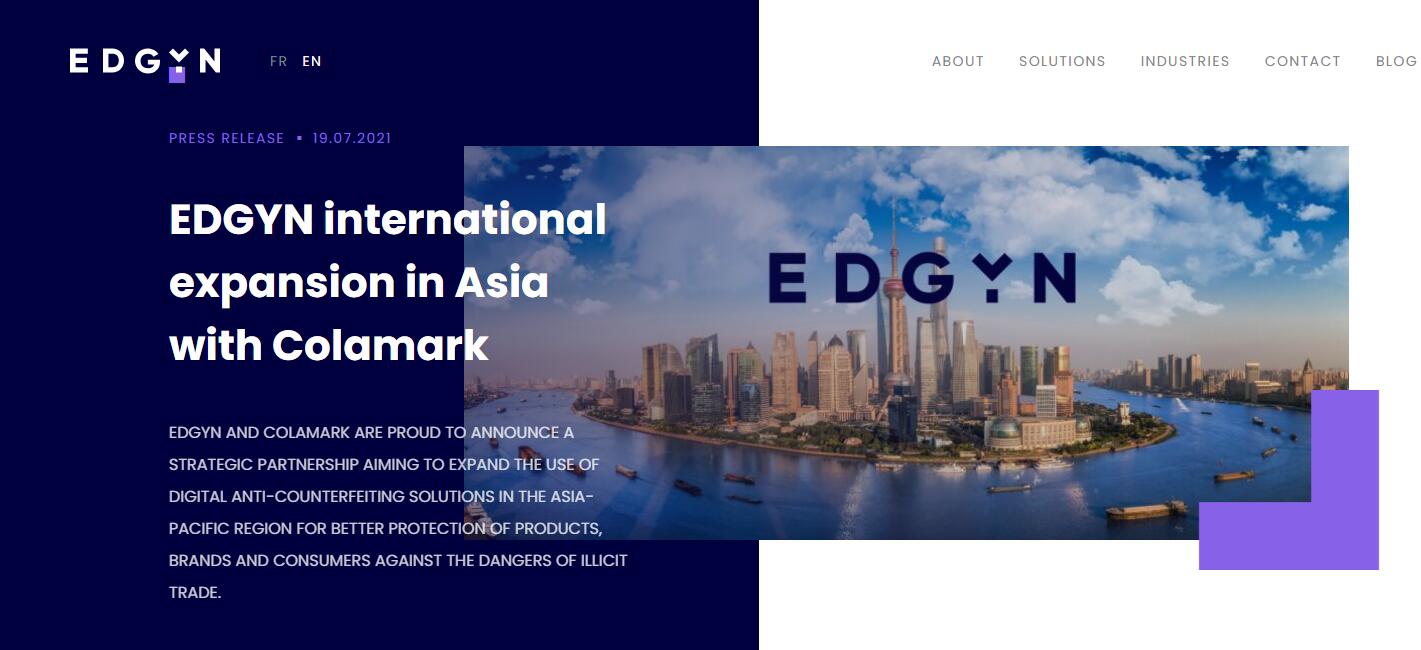 https://www.edgyn.eu/en/press-release-edgyn-international-expansion-in-asia-with-colamark/
Great partnership between Colamark and EDGYN
brand protection solutions